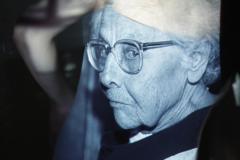 'At the Fringe' Festival (10th-18th October 2020)
I am pleased to announce that the 'Against' (2014) video from my 'Translucence' project is included in the 'At the Fringe' experimental film programme on Saturday 10th October in section 3, 'Dance of Matter, Dance of Vision'.
This festival, based in Tranås, Sweden will feature practitioners from Sweden and other countries working with different disciplines (visual art, literature, dance and film) in a special 'State at Home' online event and will conduct around 70 events. The festival is now in its seventh edition and this year they are collaborating with Tranås municipality's annual culture and rainbow week.